Vandalism at Elmwood Cemetery in Belleville, Nov. 4, 2021. (Photo: John Spitters/Quinte News)
Charges have been laid in a lengthy investigation involving the desecration of headstones at two cemeteries, dating back to 2021.
In November that year, Quinte News reported on damage to nearly 600 headstones at two different Belleville cemeteries, over several days.
On November 3, police were called to St. James Cemetery on the Bay of Quinte, where 200 stones had been spray painted.
The following day, 255 stones were vandalized at Elmwood Cemetery on River Road.
St. James was hit once again, with the story causing outrage in the area.
MORE BELOW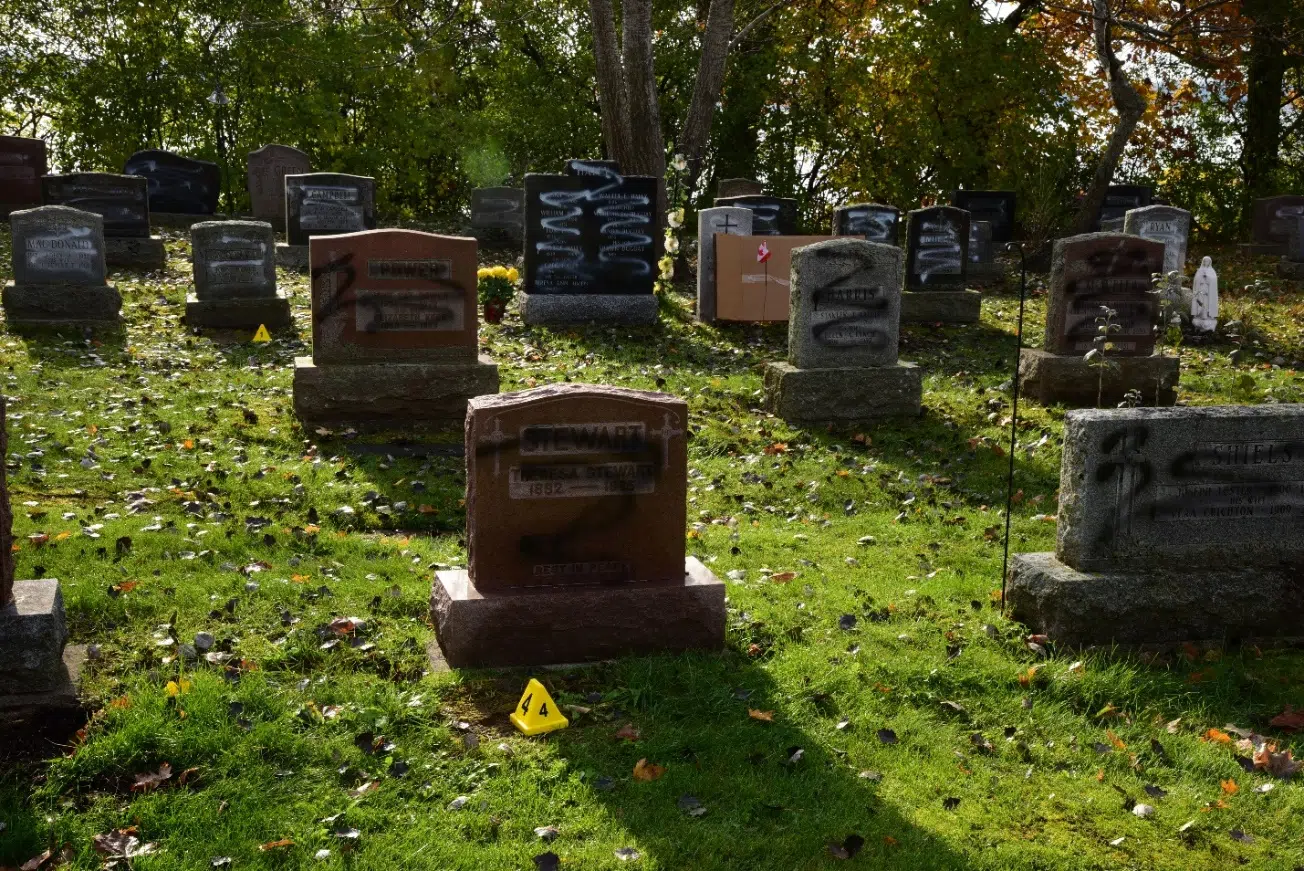 Following an extensive investigation, Belleville police arrested a Stirling-Rawdon woman, legally named "Wild."  No other name has been provided to the media.
The 20-year-old has been charged with three counts of mischief over $5,000.
Police are thanking the public and the Ontario Centre of Forensic Science for their assistance in the case.
This site is protected by reCAPTCHA and the Google Privacy Policy and Terms of Service apply.